Positive Youth Justice Initiative
Since 2012, Sierra Health Foundation's Positive Youth Justice Initiative has set a new standard of positive youth development and trauma-informed policies and practices within the youth justice system, which historically is known for harsh punishment and racial disparities in the treatment of youth of color.
The Positive Youth Justice Initiative was one of the first philanthropic initiatives in the country grounded in positive youth development to address these disparities.
Learn about the Positive Youth Justice Initiative phases and funded partners on our Initiative Background page.
Moving Forward with Increased Focus on Leadership Development
The Youth Power for Healing and Justice phase of the initiative focuses on continued investment in community-based organizations that are advocating for a healthy justice system. What is new to this phase is a more focused integration of the Healthy Justice System Framework for the leadership development of youth advocates and organizers.
We seek to:
Increase the influence of youth organizers
Strengthen the youth advocacy capacity of community-based organizations
Expand our youth-driven storytelling campaign
Organize funders to invest in the initiative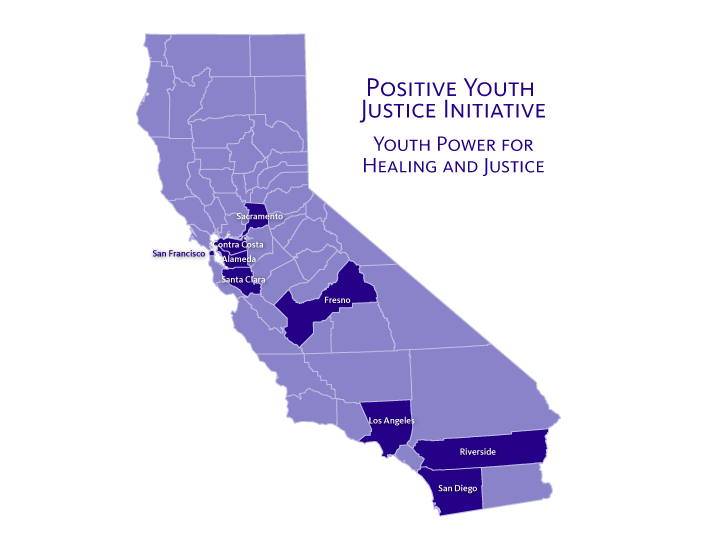 Our Grantee Partner Organizations
Information and Resources
The Positive Youth Justice Initiative is funded by Sierra Health Foundation, The California Endowment and The California Wellness Foundation, and is managed by The Center. The National Center for Youth Law provides technical assistance.