The Center is pleased to announce the first round of grantees through the new Community Economic Mobilization Initiative (CEMI). CEMI is a $17.7 million and growing fund focused on diversifying the nonprofits involved in receiving and directing federal and state climate-resilient economic development initiatives.
An initial cohort of 17 grantees embodies CEMI's intent to increase opportunities for community organizations to decide how public funds are spent and diversify who receives those funds. Grantees are located throughout the state, with an emphasis on California's inland communities that have historically been overlooked for inclusive economic development opportunities. These organizations, listed at the bottom of this message, will be part of cross-sector decision-making groups and bring their commitment to dignity for all work and workers to the public funds that are helping communities create more equitable and resilient economies. We especially thank our partner The James Irvine Foundation for their partnership in selecting these first grantees through the funder-designated Advised Fund.
"We launched CEMI with The Center to make sure the once-in-a-generation public investments coming to California would create an inclusive and equitable economy, and these initial grantees represent some of the organizations that best know what their communities need to shape their future. We are excited for this group and what they will accomplish and look forward to seeing the work of additional community-based organizations that CEMI funding will support," said Don Howard, President and CEO, The James Irvine Foundation.
In December 2022, with support from CEMI's growing membership of foundation partners, we will release an RFP to invite and select additional grantee partners.
Welcome the New Managing Director of CEMI
We are elated to welcome Kendra Noel Lewis as the new Managing Director of CEMI. Kendra has served in leadership roles across the greater Sacramento community, most recently as the executive director of the Sacramento Housing Alliance. Kendra is the past vice-president of the Sacramento YWCA, a current board member of Traveler's Aid, a 125-year-old Sacramento institution, and past treasurer of the San Francisco Community Land Trust and Sacramento Urban Debate League. Her love of community and desire to uplift the community will continue to fuel her work at The Center. Send her your well wishes here.
Leadership for the Technical Assistance Resource Center
The Center has partnered with experts from the Institute for Social Transformation at UC Santa Cruz, the Equity Research Institute at USC, and PolicyLink to launch the Technical Assistance Resource Center.
Renowned inclusive economic development leaders Dr. Chris Benner and Dr. Manuel Pastor and national research and action institute PolicyLink will offer a training curriculum through the resource center that includes resources on race equity in the current economy, understanding economic development decision-making, commercial district revitalization, organizing social and economic movements and more.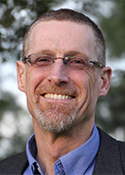 Dr. Benner is the Dorothy E. Everett Chair in Global Information and Social Entrepreneurship, Director of the Institute for Social Transformation, and Professor of Environmental Studies and Sociology at UCSC. His research examines the relationships between technological change, regional development, and structures of economic opportunity, including regional labor markets and restructuring of work and employment.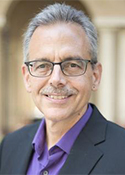 Dr. Pastor is a Distinguished Professor of Sociology and American Studies & Ethnicity at the University of Southern California. He currently directs the Equity Research Institute at USC and is the inaugural holder of the Turpanjian Chair in Civil Society and Social Change at USC.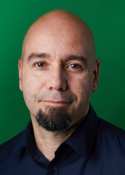 Jerry Maldonado, the Vice President of Programs, leads the PolicyLink team, which advocates for groundbreaking policy changes that enable everyone, especially people of color, to be economically secure, live in healthy communities of opportunity, and benefit from a just society. PolicyLink is guided by the belief that the solutions to the nation's challenges lie with those closest to these challenges: when the wisdom, voice, and experience of those traditionally absent from policymaking drive the process, profound policy transformations emerge.
The resource center will offer important technical assistance and training to strengthen our funded partners' existing organizational capacity. Through CEMI, we will provide essential and valuable guidance, oversight, peer learning and connections to support organizing and power-building.
CEMI Fall 2022 Grantee Partners
Action Council of Monterey County, Inc.
California Calls for Education Fund (Million Voter Project)
Central Valley Community Foundation
Chaffey College Foundation
Chinese Progressive Association
Community Foundation of San Joaquin
Flintridge Center
Inland Empire Community Foundation
Inland Empire Labor Institute
Jewish Vocational & Career Counseling Service
Los Angeles Brotherhood Crusade, Black United Fund, Inc.
North Bay Jobs with Justice
Pilipino Workers Center of Southern California
Small Business Majority Foundation, Inc.
Taller San Jose Hope Builders
The Regents of the University of California, Merced
Vision y Compromiso
CEMI Briefing for Community-Based Organizations
We invite community-based organizations to join us for a virtual briefing to learn more about CEMI.
Tuesday, November 29, 2022
11 a.m. to 12 p.m.
Register to attend